Manchester was blue on Sunday evening as Manchester City returned to the Etihad Stadium with the Premier League trophy in hand.
The champions were greeted in City Square by thousands of fans ready to give Pep Guardiola and his players a hero's welcome after the 4-1 victory at Brighton and Hove Albion secured back to back league titles.
It was a moment to savour for players and fans alike, having emerged victorious from one of the most exciting title races in Premier League history.
Guardiola labelled it the 'toughest title of my career' while captain Vincent Kompany said: "It was the hardest and most satisfying Premier League title win ever.
"We won at the Etihad against Liverpool and I think that made the difference and once we got our noses in front, we were able to stay in front – I'm so happy for myself, the team and our fans."
Check out the pictures below to see how players and fans enjoyed the occasion together…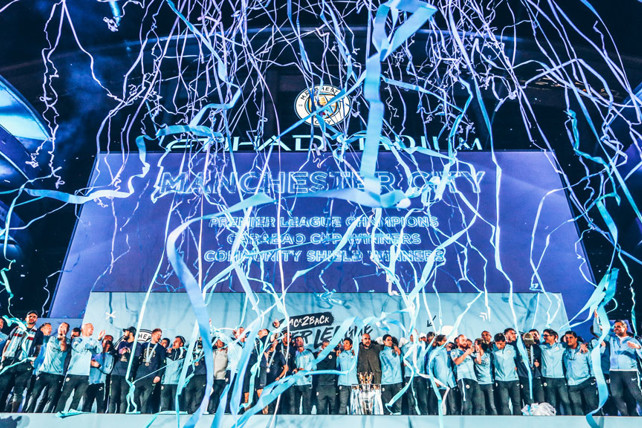 CELEBRATION: Party time at the Etihad.
CELEBRATION: Party time at the Etihad.
1